In the center of Chiang Mai, just a minute away from the main shopping street. Within short walking distance from all the Tonight Market, Galleries, Shops, Restaurants and Bars.





Aromatherapy Aromatherapy is not just a massage using aromatic oils, but is in fact far more complex. A consultation by an aroma therapist is conducted prior to treatment to assess the client's general health, diet and exercise regimes before a personalised oil blend is created. Whilst the blend that is created can vary from energising to relaxing, the massage technique consists mainly of long, gentle, stroking movements to calm and soothe the nerves, focusing on lymphatic drainage. The rate of absorption of the oil is increased during massage. Essential oils are extracted from an array of plant sources such as petals, leaves, roots and stalks and are composed of tiny molecules which are easily dissolved in alcohol, emulsifiers and fats. During Aromatherapy Massage, the oils penetrate through the skin tissue into the bloodstream. It is used in pain relief management, treatment of emotional stress and generally helps to enhance the quality of life.

Aromatherapy | Courses study | Massage Home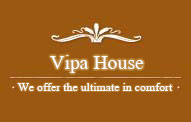 Nuad pan boran is the name for traditional Thai Massage which dates back at least 2,500 years. It is recognised as a practical application of the Buddhist concept of metta, or loving kindness. Thai Massage is a known healing technique that places emphasis on the mind and body connection and, with a skilled therapist, it is also used as a tool in the treatment of emotional and spiritual disorders. Thai Massage is based on the principle that invisible lines of force run through the body. The focus is on 10 lines called "sen". The massage seeks to release blockages that may exist along the sen to allow the free flow of energy throughout the body.